About ND EHDI
Advisory Committee

Advisory Council Meetings will be held twice a year. The next meetings are scheduled for October 12, 2023, from Noon – 2 pm via Teams.
Resources for Professionals
Professionals REPORTING LINKS
ND EHDI Newsletters
Hospitals, do you need more Can you baby Hear brochures? Contact Vicki by emailing vickie.brabandt@minotstateu.edu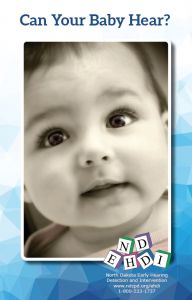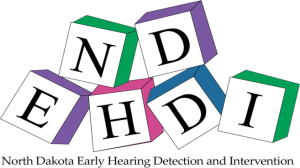 Undetected Hearing Loss is a Developmental Emergency!
The collaborative effort among healthcare providers, early intervention providers, and family support partners enables staff members of the ND Early Hearing Detection Intervention (ND EHDI) project to help by connecting you to the resources to help understand the hearing healthcare process and make informed decisions as a parent or provider. Together, we can ensure that every child receives the care and support they need in a timely manner.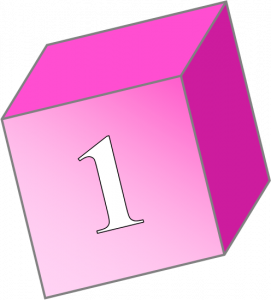 Every newborn should receive complete hearing screening care by 1 month of age.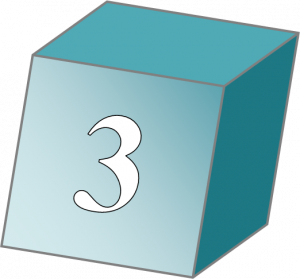 If your child does not pass their newborn hearing screening, he/she should receive a diagnosis from an audiologist by 3 months of age.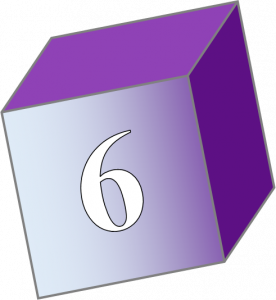 If your infant is diagnosed with a permanent hearing loss, he/she should be provided the opportunity to enroll in early intervention services by 6 months of age.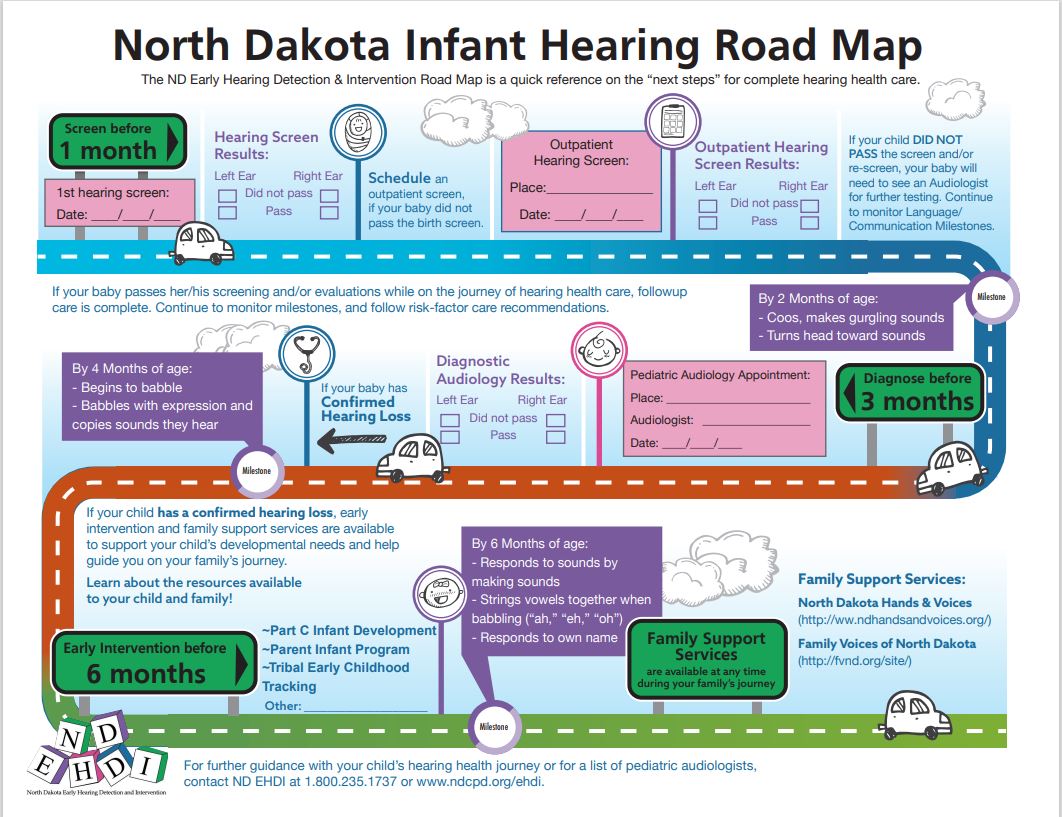 CONTACT US
Voice & TTY: 701-858-3580
Toll Free: 800-233-1737
FOLLOW US ON FACEBOOK & TWITTER