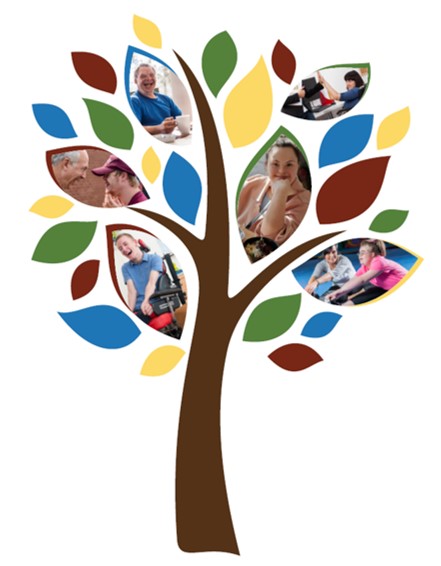 NDCPD is a federally funded University Center of Excellence on Developmental Disabilities (UCEDD) which is part of a national network. The US Department of Health & Human Services provides funding for UCEDDs which are based on 5-year cycles. 
At the beginning of each cycle, NDCPD leadership and staff identify goals and activities intended to improve the lives of people with disabilities in ND. In 2021, NDCPD staff began work on identifying the NDCPD goals for their 7th funding cycle, fiscal years 2023-2027. Staff conducted a needs assessment with individuals, constituents and agencies across North Dakota regarding the needs of individuals with disabilities. Four goals were identified from that needs assessment which are listed below: 
Goal 1: Growing up to be an Empowered Adult
Goal 2: Being Empowered to Live in an Adult World
Goal 3: Succeeding in the Workforce
Goal 4: Aging with Dignity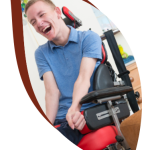 GOAL 1: Growing up to be an Empowered Adult
Specifically, ND citizens with I/DD will have access to qualified professionals and services in their early years to ensure that they grow up to be empowered adults.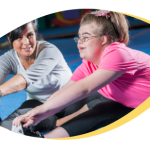 GOAL2: Being empowered to live an adult world
ND citizens with I/DD will use skills learned in their education programs to be fully self-determined and competent to live successfully in an adult world.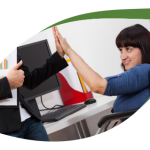 GOAL 3: Succeeding in the work force
ND citizens with I/DD will have access to professionals who have information, skills, and experiences to support employees with I/DD to be successful in integrated community work settings through customized employment (CE).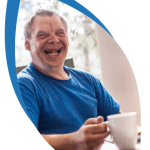 GOAL 4: Aging with Dignity
ND citizens with intellectual and developmental disabilities will have appropriate health care, qualified staff and living options so they can appropriately age with dignity.  
Brooke Rosenau is an Early Interventionist in the Minot Infant Development Program @ NDCPD. She's been with MIDP for 3 years. Before that, she was a Special Education teacher in Towner, ND.  Brooke is originally from Minot and is a 2010 MSU grad with a bachelor's in Special Education and is in the process of obtaining a Master's in Early Childhood Special Education.
Brooke and her husband, Rickie, own a heard of approximately 350 cattle, 2 horses, 3 goats and a sheep named Bubba!  They have a cattle hauling business which keeps them busy along with calving, springs work and haying.  Brooke and Rickie have two boys, Oliver is 3 and Liam is 1. They enjoy their time at their lake lot as well as spending time with family and friends. Brooke is most proud of her family and pursuing her master's degree. Brooke never had any intentions of earning another degree past her Master's – Congrats, Brooke!
2022 Upcoming NDCPD Events
WE NEED YOUR FEEDBACK
We'd love to hear from you about your thoughts on our website. Was it easy to navigate? Does it have the information you were looking for? Please click this
LINK
and tell us what you think. Your feedback will assist and guide us in improving the content and look of our website.
NDCPD EMPLOYMENT OPPORTUNITIES
If you are interested in a career with NDCPD, please go to www.minotstateu.edu/hr/jobs to view our open positions. Or send an email to ndcpd@minotstateu.edu.
ACCOMMODATIONS
If you have difficulty accessing content on the NDCPD website, please send an email to ndcpd.@minotstateu.edu.
Minot State University Land Acknowledgement Statement:  MSU gratefully acknowledges the Native Peoples on whose ancestral lands we sit. We praise the Anishinaabe and Assiniboine Peoples, as well as the other sovereign nations of the northern plains whose land encompass North Dakota today: the Turtle Mountain Band of Chippewa, the Mandan, Hidatsa and Arikara Nation, the Spirit Lake Nation, the Standing Rock Sioux Tribe, and the Sisseton-Wahpeton Oyate.
Applications are being accepted for the M. Bryce Fifield
ACCESS Scholarship which is sponsored by the North Dakota
Center for Persons with Disabilities (NDCPD) at Minot State
University. This scholarship was created to assist students with
significant developmental disabilities attending MSU in
financing their college experience.
For more information and access to the application form,
go to: https://ndcpd.org/consumer-advisory-council-cac/
Deadline for applications: June 1, 2023