About Project Find Safe
Find Safe program is funded by a grant from The U.S. Department of Justice (DOJ), Office of Justice Programs (OJP) Bureau of Justice Assistance (BJA) to assist in Reducing Injury and Death of Missing Individuals with Dementia and Developmental Disabilities Program. The Find Safe program works in conjunction with Project Lifesaver, North Dakota law enforcement, and first responders. The Find Safe goals are to collaborate with and support law enforcement and public safety agencies in their efforts to reduce and prevent injuries and deaths of missing individuals with dementia or developmental disabilities.
North Dakota Find Safe In the News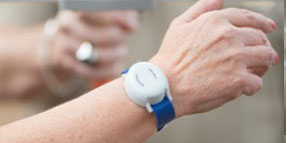 What is Project LifeSaver?
Project Lifesaver is a 501 (C)(3) community based, public safety, a non-profit organization that provides law enforcement, fire/rescue, and caregivers with a program designed to protect, and when necessary, quickly locate individual individuals with cognitive disorders who are prone to the life-threatening behavior of wandering. The organization was founded in 1999 in Chesapeake, Virginia. The necessity of this program was determined through the correlation between cognitive conditions and the act of wandering.  With the dramatic increase of cognitive conditions since the inception of the organization, the program has grown from a localized program to a program recognized internationally as a proven and effective method of "bringing loved ones home."
Project Lifesaver was the first to apply such locating techniques to aid in the search and rescue of individuals and is the most widely used and proven most effective program in the nation that is specifically designed to protect the "At-Risk" populations in our communities. The program was structured in a way that strategically combined state of the art locating technologies, innovative search and rescue methods, and community policing courses that educated first responders about cognitive conditions. The search times for certified Project Lifesaver agencies have been reduced from hours, potentially days, down to minutes.  Recovery times for Project Lifesaver agencies average 30 minutes, which is 95% less time than standard operations without Project Lifesaver.
How does the Project LifeSaver program work?
The Project Lifesaver Program is run at a municipality level by public safety agencies. When an agency decides to implement the program, Project Lifesaver International will equip them with the necessary technologies and provide training to those involved. The training includes the use of the equipment, the implementation of the strategic methods specifically designed for the program, and community policing courses that provide a basic understanding of cognitive conditions to better comprehend the behaviors of an individual with said condition. Also included during training is the use of the PLS Database, which is a useful resource provided to member agencies at no cost. Completion of training is required for certification. Once an agency has become certified, they may begin acquiring clients for their local program.
The method relies on proven radio technology and specially trained search and rescue teams. Citizens enrolled in Project Lifesaver wear a small transmitter on the wrist or ankle that emits an individualized frequency signal. If an enrolled client goes missing, the caregiver notifies their local Project Lifesaver agency, and a trained emergency team responds to the wanderer's area. The first responders will then use the client's individualized frequency to locate the position of the individual. The knowledge given from the community policing courses is best applied in this situation because the first responders will know how to best approach the client once found and allow them to be brought back to safety.
To learn more visit PROJECT LIFESAVER
HOW DO I ENROLL MY LOVED ONE IN PROJECT LIFESAVER?
If you are interested in enrolling a loved one in the Find Safe program please contact Vanessa Rovig, Find Safe Project Director at 1-800-233-1737 to help get you started and enroll your loved one in the program.
If you know of someone who wants more information about our program, please share this information and complete the referral form and one of our staff members will be in touch.
How can your community get involved?
(Coming Soon)
Frequently Asked Questions?
What does it cost to enroll my loved one in Project Lifesaver? If you are interested in enrolling a loved one in the Find Safe program please contact Vanessa Rovig Program Director, North Dakota Center for Persons with Disabilities at 1-800-233-1737 to help get you started and enroll your loved one on the program.
What guarantee is there that Project Lifesaver will locate my loved ones should they become missing? We would like to say there is a 100% guarantee; however, there is no such thing, regardless of the technology or method utilized.  It must always be remembered you are dealing with people and each situation will be different.  Find Safe with is affiliated with national Project Lifesaver does have the most successful record in the world. This has been accomplished through a combination of training, specialized methods & procedures, and the latest technology which is tested often in real-world situations.
Why enroll your loved ones? Wandering is a very common behavior among those with cognitive conditions, and in that instance, it is very dangerous and potentially life-threatening. By enrolling your loved one in North Dakota Find Safe program which is under the umbrella of national Project Lifesaver program, they will become a part of a community that is dedicated to their safety and well-being, while ensuring that in the event that they wander, they will be located within a timely manner and returned home safely. North Dakota Find Safe program will provide your loved one with an additional layer of protection, which will provide your family with newly found peace of mind.
Maintain Equipment?
(Coming Soon)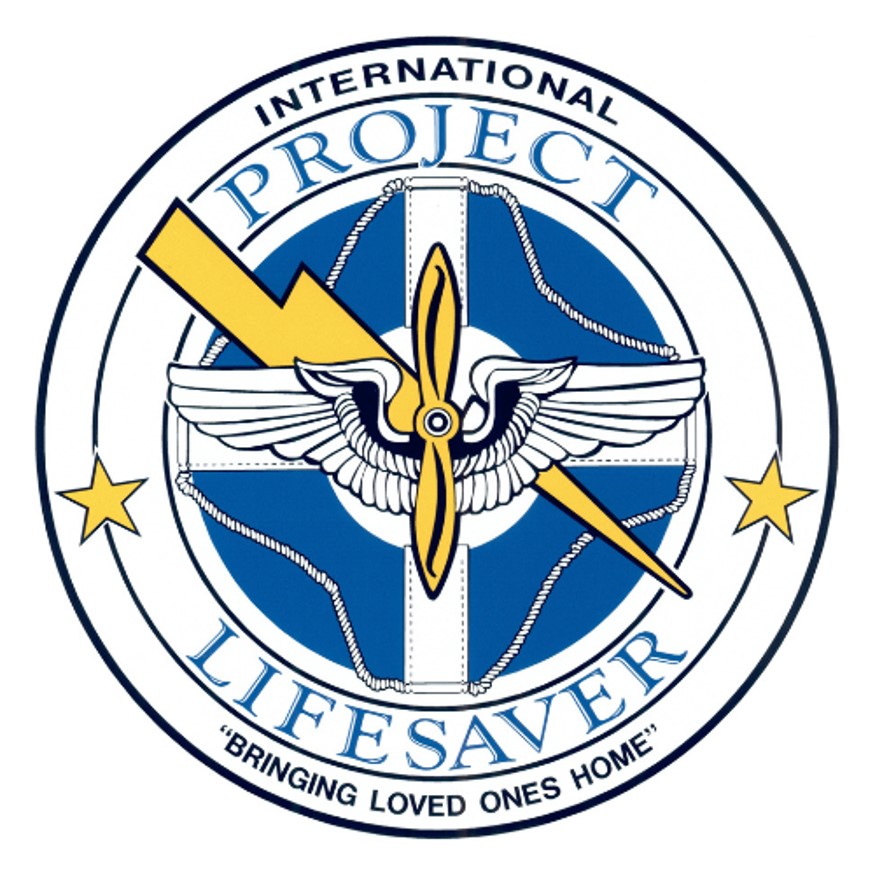 This program was funded by The U.S. Department of Justice (DOJ), Office of Justice Programs (OJP) Bureau of Justice Assistance (BJA) (Contract #2020-J1-BX-0005).