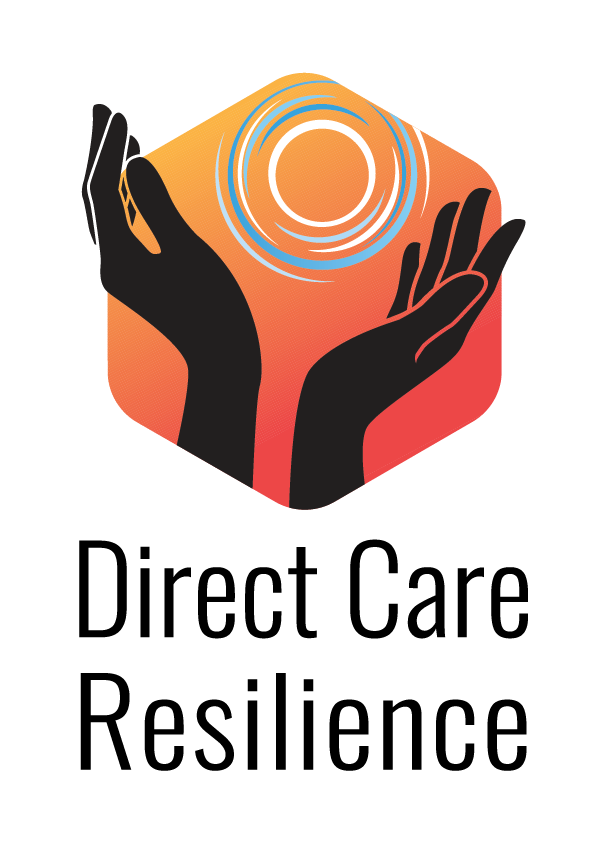 Direct Care Resilience ECHO:
DSP Series
Leadership Series– concluded November 2022, next session TBD
Target Audience:
Direct Support Professionals and QSPs
Every other Wednesday:
January 18, 2023 – March 29, 2023
1:00 pm – 2:00 pm CT

Echo Resources
View Participant Guide
Case Presentation
For more information, contact Krista Opstedal
krista.opstedal@minotstateu.edu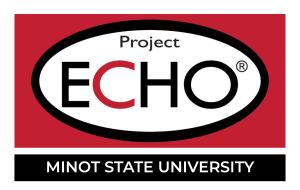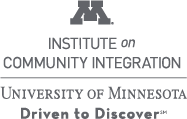 The Direct Care Resilience ECHO® is a training series to support the mental health and well-being of Direct Care Workers. This project aims to expand and develop agency leadership and direct care professionals who support individuals with disabilities and those who are aging, by increasing awareness of mental health self-care, provide resources to help sustain and strengthen the current workforce, and limit staff turnover. This is a two-part series, starting with disability provider leadership and supervisors in September, then running a training session for DSPs in January 2023.
In this series, participants will:
Learn best practices from industry leaders
Collaborate and share resources/strategies to support organizational mental health culture
Join sessions online via Zoom
Earn social work CEUS and certificates of attendance
No cost to participants
What is ECHO®: Extension for Community Healthcare Outcomes (ECHO) is an interprofessional practice network where education and/or healthcare professionals learn together. Short didactic lectures and case presentations are conducted during recurring video conferences. Participants learn best practices to support the individuals they serve by implementing real-time solutions, improving systems, and removing barriers to care
This series is a collaboration between the North Dakota Center for Persons with Disabilities at Minot State and the Institute on Community Integration at the University of Minnesota.
Direct Care Resilience ECHO: DSP Series
Target Audience: Direct Support Professionals and QSPs
Every other Wednesday: January 18, 2023 – March 29, 2023
1:00 pm – 2:00 pm CT
Session Title
Date
Session 1: Intro to Resilience
- Differentiate between stress, compassion fatigue, and burnout
- Identify tools for compassion satisfaction in the workplace

Speaker: Heidi J. Nieuwsma
Heidi is the Chair of Behavioral Sciences at the University of Mary, which includes the undergraduate programs of Addiction Counseling, Criminal Justice, Psychology, and Social Work. Her areas of expertise are in generalist and clinical practice in social work, group, community, organization, policy, crisis intervention, trauma, and administrative leadership.

Case Presenter: Krista Opstedal, Project ECHO Coordinator at NDCPD

January 18, 2023
Session 2: Eight Dimensions of Whole Person Wellness
- Identify the eight dimensions of whole-person wellness
- Provide tools to build up each dimension.

Speakers: Cody Caughey, DSP & Deanna Baron, QDDP at VTC

Case Presenter: Mark Olson, Project Coordinator/Education Specialist at ICI
February 1, 2023
*Rescheduled to April 12, 2023*
Session 3: The Effects of Trauma
- Define trauma and understand the impacts it can have on the brain
- How to fill your reward bucket
- Coping with trauma

Speaker: Alison Traynor, MSW, LCSW, MPH, Anti-Trafficking Therapist
Alison has worked over 11 years as a crisis social worker and trainer across North Dakota state and Tribal lands. She co-founded ND's nonprofit 200+ member statewide Suicide Prevention coalition and in 2019, was named 40 under 40 in Public Health by the de Beaumont Foundation for her work in suicide and violence prevention and recovery support.

Case Presenter: MacKenzie Larson, Peer Support Specialist at Independence Inc.
February 15, 2023
Session 4: Effective Communication with Supervisors
- How to talk to your supervisor when you're struggling
- Tools for identifying and presenting solutions
- Setting boundaries

Speaker: Mark Olson, Project Coordinator/Education Specialist at ICI
Mark currently holds the position of Project Coordinator/Education Specialist at the Institute on Community Integration where he provides training to people who provide direct support. Throughout his career he has provided support to people with disabilities in recreation and inclusion, residential and daily living skills, vocational skills, and self-advocacy. Mark has also managed frontline support teams, provided individual and policy advocacy, and staff development training. Key training areas include Active Support, Person-Centered Thinking and Coaching (certified), and Direct Support Ethics. He has served as Board President of the National Alliance for Direct Support Professionals (NADSP), Chair of the American Heart Association Advocacy and Community Impact Committee, and Chair of the City of Richfield Human Rights Commission. He is a John F. Kennedy Jr. Award recipient along with other founding members of the NADSP. His personal mission is to assist direct support professionals to gain the skills and possess the tools needed to assist anyone they support in living the life that they choose.
March 1, 2023
Session 5: How to create an Inclusive and Welcoming Workplace

Objectives:
- Define inclusion and its importance in the workplace
- Discuss how a shared language can boost inclusion and communication with an emphasis on
BRAVE spaces
- Define cultural humility and how the practice can benefit workplace wellness and foster
welcoming environments
Speaker: Muna Mohamed, Director of Diversity and Inclusion at Lifeworks
Muna is the Director of Diversity and Inclusion at Lifeworks. She joined Lifeworks from an organizational development consultancy, where she supports clients in strategizing and maximizing their diversity, equity, and inclusion efforts. She has a Master's in Management with an emphasis on Organizational Diversity and Inclusion Leadership from the University of Dubuque and a Bachelor's in International Relations with a double minor in Political Science and Communication Studies from Minnesota State University, Mankato.
Her passion for diversity, equity, and inclusion stems from first-hand experience of being discriminated against and knowing how that feels. She wants to do everything possible to create communities where everyone feels like they belong and can access the services and opportunities they need to succeed. As Director of Diversity and Inclusion at Lifeworks, She leads and implements proactive and progressive diversity, equity, inclusion, and access initiatives that will impact our communities and inspire others to follow suit.


March 15, 2023
Session 6: Coping with Stress- Mindfullness

This session will provide education and personal strategies to combat stress and burnout to live a life of optimal wellness.


March 29, 2023