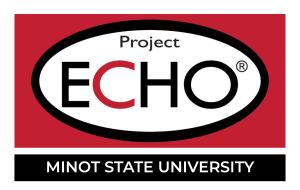 Positive Pathways ECHO®
Target Audience:
Teachers, Paraprofessionals, school support staff
Every Wednesday:
October 25, 2023 – December 13, 2023
3:30 pm – 4:30 pm CST

ECHO Resources
View Participant Guide
Case Presentation
For more information, contact Krista Opstedal
krista.opstedal@minotstateu.edu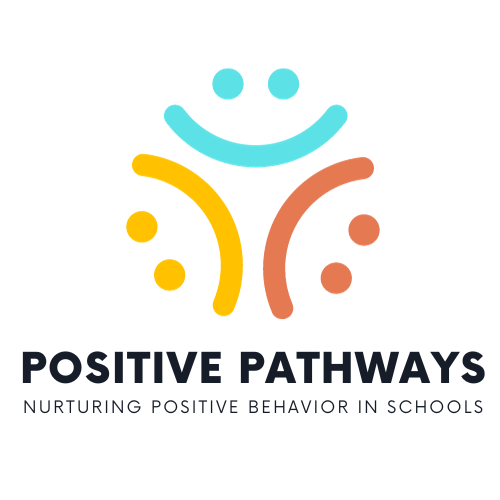 School staff are under enormous pressure to show progress for every student each year. One disruptive child can effectively challenge an entire lesson. To be effective and help each student reach their potential, teachers need a new approach to clearly understand what drives student behavior. The purpose of the Positive Pathways ECHO® is to help school staff consider other opportunities to help understand the behavior in the context of the concern, and how to engage in intervention and prevention before scenarios escalate. School staff that participate in our ECHO® will have a guide for helping develop new behaviors so they can interact with challenging students in a more productive and preemptive way.
This series will provide participants with:
Self-care strategies to build resilience
Resources for identifying functions of behavior
Strategies to meet the unique needs of students
This series is free for all teachers, paraprofessionals, and support staff
Join sessions online via Zoom
Learn best practices from subject matter  experts
Take part in peer-to-peer learning and receive advice from experts
Earn certificates of attendance
What is ECHO®: Extension for Community Healthcare Outcomes (ECHO) is an interprofessional practice network where education and/or healthcare professionals learn together. Short didactic lectures and case presentations are conducted during recurring video conferences. Participants learn best practices to support the individuals they serve by implementing real-time solutions, improving systems, and removing barriers to care
Positive Pathways ECHO®: Nurturing Positive Behaviors in Schools
Target Audience: Teachers, Paraprofessionals, Support Staff
Every Wednesday:  October 25, 2023 – December 13, 2023
3:30 pm – 4:30 pm CST
Session Title
Date
Session 1: Self-care and Personal Resilience for Teachers
The need for self-care is not an individual issue, with constant changes and demands in education teachers are more at risk for compassion fatigue. This session will equip participants with resources and strategies to build personal resilience.

As a result of attending, participants will be able to:
• Signs and symptoms of compassion fatigue and burnout
• Self-care strategies for building personal resilience

Speaker: Jessie Allery

October 25, 2023
3:30 pm - 4:30 pm CST
Session 2: Staying Grounded: Self-Awareness and Student-Awareness
Identifying and maintaining your boundaries, while creating a flexible and compassionate mindset. You are allowed to feel ALL your feels, but your behavior is your responsibility. This session will support the identification of personal emotions when working with students and strategies to manage your reactions.

As a result of attending, participants will be able to:
• Recognizing heightened emotions within ourselves
• Describe acceptance and commitment strategies
• Identify helpful versus hurtful reactions

Speaker: Jessie Allery

November 1, 2023
3:30 pm - 4:30 pm CST
Session 3: Trauma-Informed Classroom Practices
Trauma can have profound and lasting impacts on various cognitive, emotional, and behavioral aspects of a student's life. This session will provide strategies on how to teach emotional regulation in the classroom.

As a result of attending, participants will be able to:
• Define trauma and recognize how it shows up in education.
• Discuss strategies for preventing and recovering from a vicarious trauma-related crisis.
• Explore strategies to build personal resilience.

Speaker: Dr. Shelby Dorsey
Dr. Shelby Dorsey works as the Director of Clinical Services for Waypoint Behavioral Health Solutions as well as the owner and operator of Shelby Dorsey Consulting, LLC. Dr. Dorsey holds a Ph.D. in Special Education with an emphasis on Applied Behavior Analysis. She has considerable experience in behavior analysis as an intervention through ABA therapy as well as in establishing plans that support organizations and professionals using Mentorship and Behavior Coaching.
November 8, 2023
3:30 pm - 4:30 pm CST
Session 4: Unlocking Student Success: Exploring Functional Behavior Assessments
Understanding the "why" behind student behavior helps tell us how to change, prevent, and/or stop unwanted behaviors and what behaviors we can teach to occur in their place. The session will provide strategies to help identify what is maintaining the unwanted behavior that is occurring, and effective teaching methods that can replace and support appropriate behaviors.

As a result of attending, participants will be able to:
• Identifying the function behind the behavior
• Implementing strategies for using replacement behavior
• Discuss how to reinforce replacement behaviors

Speaker: Jessie Allery

November 15, 2023
3:30 pm - 4:30 pm CST
Session 5: Building a Strong Foundation: The Hierarchy of Needs in Students
When all levels of a student's need are met, they show their full ability and eagerness for learning. How will focusing on our basic needs reduce problem behavior when you can help support a student a few hours a day? This session will provide strategies to help educators create a more supportive and effective learning environment.

As a result of attending, participants will be able to:
• Explore the five levels of needs outlined by Abraham Maslow and their relevance to the educational context.
• Student behaviors that signal a basic need is not met
• Teaching the student to regulate emotions and actions to meet these needs


Speaker: Krista Opstedal
November 29, 2023
3:30 pm - 4:30 pm CST
Session 6: Proactive Strategies to Support Students with Self-Injurious Behavior
This session will provide educators with knowledge and strategies needed to recognize triggers and environmental factors that may lead to self-injurious behaviors (SIB) displayed by students. Participants will gain understanding in how to recognize warning signs and develop appropriate and supportive responses deescalate the situation.

As a result of attending, participants will be able to:
• Describe common triggers and factors of SIB.
• Provide strategies and techniques for deescalating situations that may lead to SIB.
• Identify tools to assess the environment to determine cause of the SIB.


Speaker: Jessie Allery
December 6, 2023
3:30 pm - 4:30 pm CST
Session 7: The Importance of Reinforcement: Finding What is Meaningful to Each Student
"Behavior goes where reinforcement flows." To increase appropriate behaviors, we need to find out what motivates students. This session will provide an overview of various reinforcements, strategies to determine which reinforcements are meaningful to each student, and how meaningful reinforcements can lead to positive behavior change.

As a result of attending, participants will be able to:
• Identify types of reinforcements
• Identify reinforcer assessments
• Share strategies that use out of the box thinking for reinforcement

Speaker: Cristine Deaver
December 13, 2023
3:30 pm - 4:30 pm CST