SPONSORSHIP: 
Join us as a sponsor / exhibitor to showcase your company as a leader in the disability community! We have 3 options: Silver, Gold and Diamond. See our SPONSORSHIP INVITE for more information or call Korie @ 800-233-1737.
REGISTRATION – NOW OPEN!
Click the Eventbrite link below to register. If you prefer to register over the phone, please call Korie @ 1-800-233-1737. Sorry, no refunds!
https://2022powerupconf.eventbrite.com
CONTACT HOURS: 
Up to 6 Contact Hours available for nurses, social workers and speech language pathologists!
BLOCK OF SLEEPING ROOMS:
A block of rooms has been set up at a hotel in Bismarck the night of Aug 30th. To reserve a room, email deidrehillman@gmail.com and she will assist you with a reservation.
Financial Assistance:
If you need financial assistance with registration or a hotel room, contact Julie at the ND State Council on Developmental Disabilities, www.nd.gov/scdd
Make it a Two-Day Event check out this conference: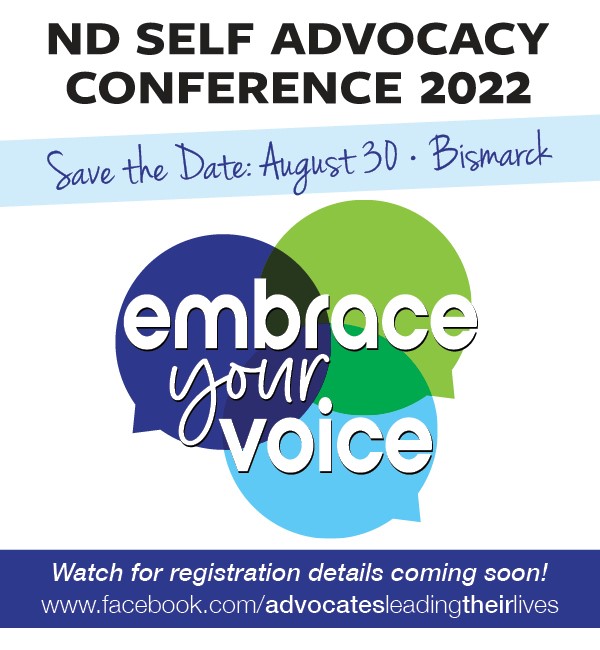 See their Facebook site for more information or if other questions, contact Julie Horntvedt at the ND State Council on Developmental Disabilities, www.nd.gov/scdd